Product Detail
Product Tags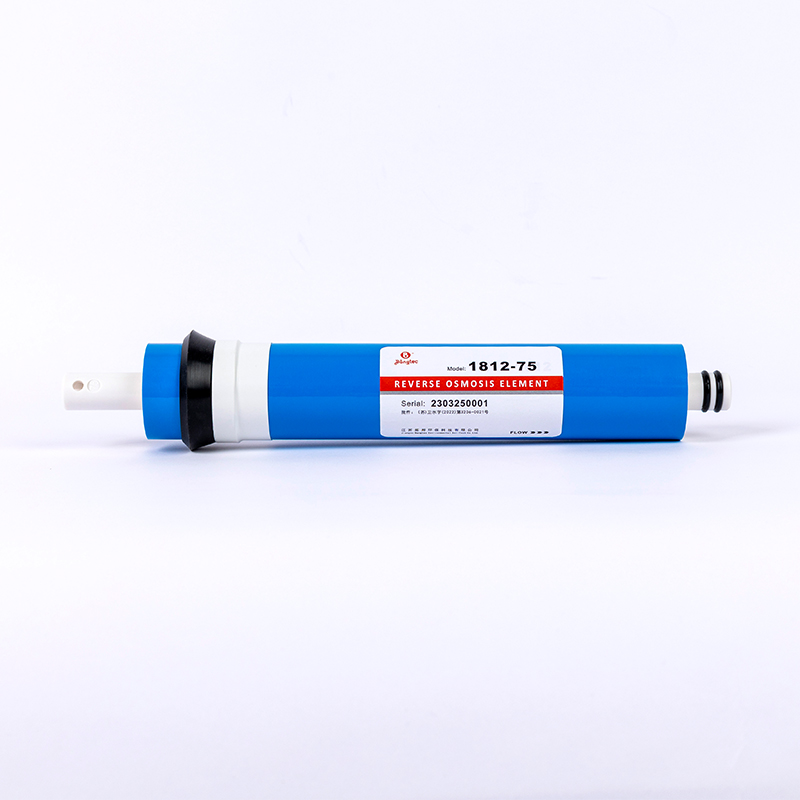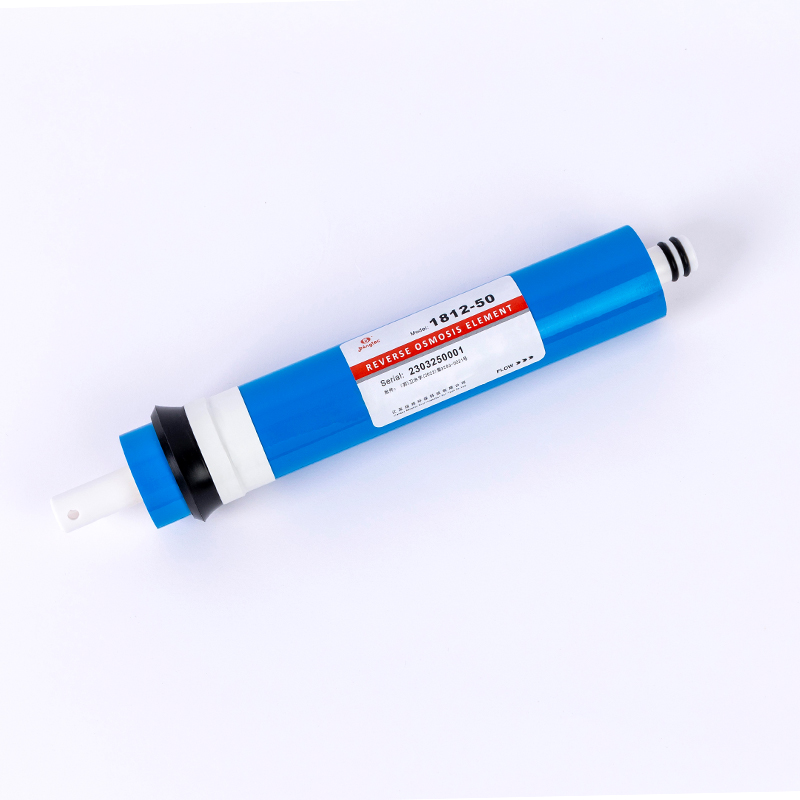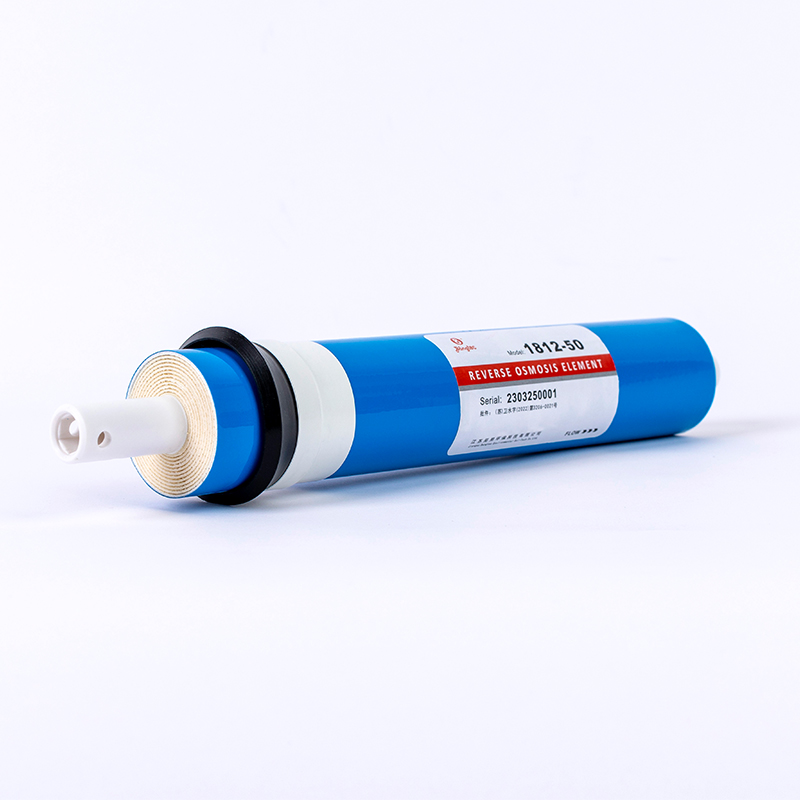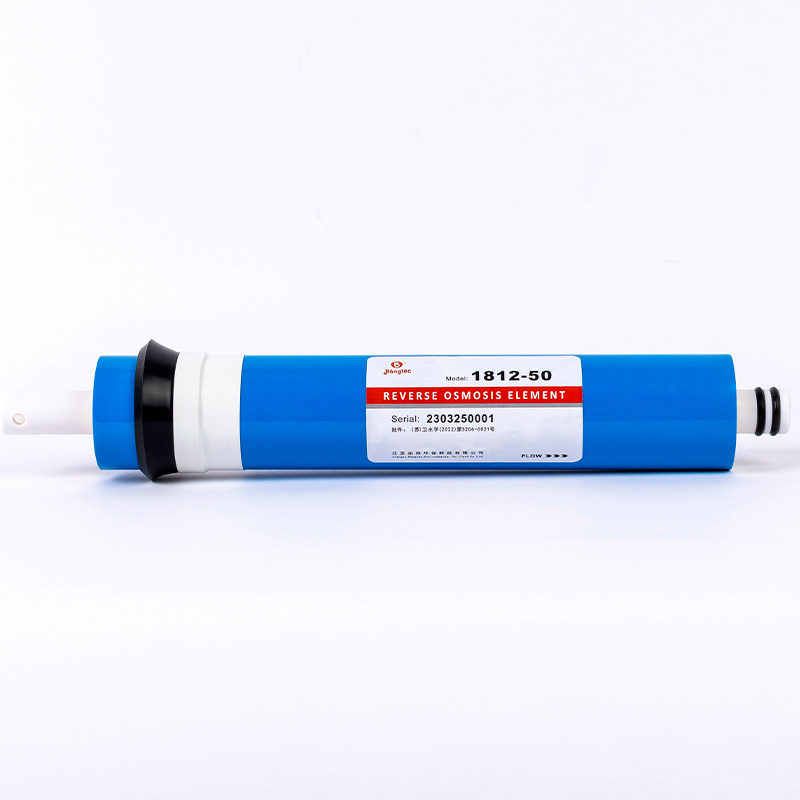 SPECIFICATIONS & PARAMETERS
Layer
Model
Stable Rejection
Min Rejection
GPD(L/min)
11 layers
1812-50
97.5
96.5
70(0.18)
1812-75
97
96
85(0.22)
1812-100
96
95
100(0.26)
1812-115
95.5
94.5
115(0.30)
Testing Conditions
Operating pressure
60psi (0.41MPa)
Test solution temperature
25 ℃
Test solution concentration (NaCl)
500 ppm
PH value
7-8
Recovery rate of single membrane element
40%
Flow range of single membrane element
±15%
Operating Conditions & Limitis
Maximum operating pressure
300 psi(2.07MPa)
Maximum temperature
45 ℃
Maximum feedwater flow SDI15
5
Maximum concentration of free chlorine:
<0.1ppm
Allowed pH range for chemical cleaning
3-10
Allowed pH range for feedwater in operation
2-11
Maximum pressure drop per element
10psi(0.07MPa)
Jiangsu Bangtec Environmental Sci-Tech Co,Ltd, was founded by Dr. Zhao Huiyu, who is a"high-level talent" in Jiangsu Province and holds adoctorate degree from Chinese Academy of Sciences.The company brings together manyhigh-level talents and top experts in the industryfrom China and other countries.
We are committed to the research and commercial development of high-end nano separation membrane products and promotion of application with system solutions.
Our products include ultra-high pressure reverse osmosis membrane and energy-saving reverse osmosis membrane, salt lake lithium extraction nanofiltration membrane and a series of innovative membrane products.
01. Understanding our customers
Application technology team with 14years' experience
Coverage: membrane systems, biochemistry, chemical, EDI
Understanding users' pain points
02. Original innovation of core materials
Independent research and development of membrane sheets
Continuous and stable manufacturing capability
Customization capabilities for specific needs
03. Product features
More resistant to chemical cleaning, coping with complex water quality
Lower energy consumption, more economical
---
Previous:
13 LAYERS
Next:
NF SHEET
---